This post may contain affiliate links, which means I'll receive a commission if you purchase through my links, at no extra cost to you. Please read full disclosure for more information.
It's the end of another year and as we prepare to usher in a new one, it's a good time to reflect on our past expenditures. For me, 2021 was a year of learning to be more mindful of my spending. There were definitely some purchases that I regretted later on, but I also made some good ones that I consider investments. Here are my top best purchases of last year, as well as some tips on how to be a mindful spender.
What is mindful spending?
Mindful spending is when you take your time before purchasing something. You should think about how you will use it, if you need it, if it's a quality item, and if you can find it for a good bargain. If you meet all of these criteria, then you are mindful of your purchase!
You might want to buy mindful items. This means that you should think about how you are going to use it before you buy it. You will also want to buy quality things that will last a long time and not things that don't work well. Try not to buy on impulse, and only buy what you really need. These are all reasons why mindful spending is important and can save you money in the long run.
Here are a few more tips to help mindful spending
Refrain not to buy things on impulse
Wait for at least 10 days for big-ticket items (400$ ++ )
Read the reviews religiously, not just the positive but also the problems that other customers may have
Think about how you will use the item before buying it

Ask yourself: do you have an alternative, do you really need this?
What is the cost vs benefits of this item, not just monetary but also on your wellbeing? Would you be likely to get bored after a while and get rid of it?
What is the warranty? Can you return the item in case you don't want it (within a month for example)
By asking these questions, you will be mindful of your purchase and make a more informed decision, and more likely not regret it in the future!
Too many people spend money they haven't earned to buy things they don't want, to impress people that they don't like.

– Will Rogers
The common challenge people have is that they don't know how to avoid impulsive buying and buying cheap products. People often buy things on impulse, without considering if they actually need it or not. They also don't think about the cost vs benefits of the item, and they often buy things they will eventually get bored of. Cheap products are often of low quality and don't last long, so people end up buying the same thing over and over again. This is why mindful spending is important- it can help you save money in the long run!
A penny saved is a penny earned.

– Benjamin Franklin
Without further ado, here are my top 5 best purchases I made in the last 12 months and why they mattered:
A quality winter Parka that will keep me warm for years to come- I saved money in the long run by not having to buy a new coat every year. The Toronto winter could be brutal, especially when you have to walk in the snowstorm. Keeping my body warm is a must! I had another Aritzia parka and I really like it, though it doesn't feel very comfortable. Hence I decided to invest in me and taking care of myself by buying this Powder Parka and sold the old one !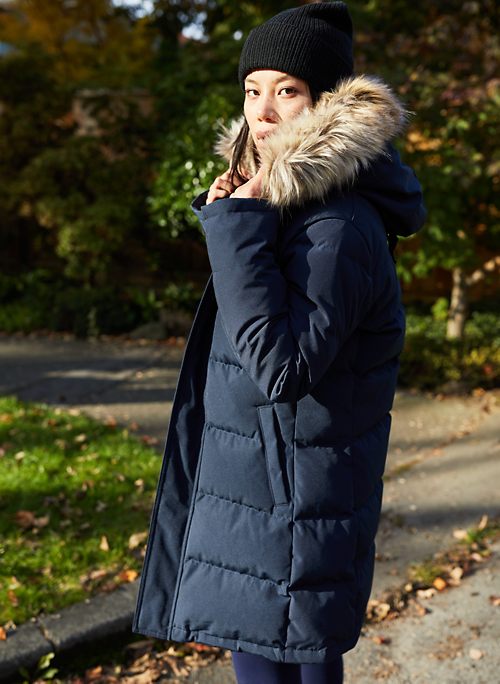 A good quality ergonomic chair that is comfortable and soft to my back and will last for years. Since I have to work from home since the pandemic, I had been using a basic Amazon chair. But after 2 years I feel it's high time to upgrade the chair because I still foresee using it day in day out. An ergonomic chair would definitely help my posture and help me relax better than a rigid basic chair. Before I made the purcase, I read tons of review and watched video to make sure this is the right option for me.
A fully automatic coffee machine : Lattego by Phillips that makes high-quality coffee without any effort on my part- I don't have to spend money at cafes every day and can make coffee exactly how I like it.
A Remarkable Tablet to replace paper and feels like paper. I become very enviromentally conscious lately and want to do my part in reducing paper waste. With this tablet, I can still have the joy of writing, reduce the amount of notebook and paper printing, while my son can use it in replacement of piano notebook when he practices piano every day. I can't say enough about this gadget.
A Sony noise cancelling headphone which I can listen to podcast with everyday walking out and use for my work meeting, the sound is impressive and I don't disturb people around me. I've been using Sony headphone for years and always impressed with the sound quality, convenience (not exerting too much pressure on my head), affordability. After using the previous Sony Headphone for 2 years, I decided it's time to upgrade to a better one for better sound quality and noise cancelling. And I haven't been disappointed at all.
Here are the main reasons these are my best purchases:
They are quality items that will last a long time
They are things I use and need on a day-to-day basis
I may get them at a good bargain price (maybe on sale)
I can return them within 30 days if I change my mind (this is very important because buying online still pose some risks, what if the product is great but not quite fit to my taste? What if there is something I don't like about the product. It's better to have a back up plan i.e. return and get full refund without any difficulty. That's why most of the time I will buy from Amazon or nearby trustworthy retailers- which I know I can go to their stores and return at once.
They made my life easier and enhanced my quality of life, be it productivity, health, mental health
Each of these items was high quality, would last a long time, and had great cost vs benefits. I was mindful in my purchase and I am so happy that I made these choices!
In conclusion, mindful spending is important because it can help you save money in the long run. By considering the cost vs benefits of an item, and by not buying things on impulse, you can make mindful purchases that are beneficial for you!
I shared my top 5 best purchases of the last year, and why I think they mattered. These items were high quality, would last a long time, and had great cost vs benefits. I was mindful in my purchase and I am so happy that I made these choices! What would be your top 5 best purchases? Let me know in the comments below!
Like it? Share it!
P/S: Hi there, thanks for stopping by. If you want to take your financial journey to the next level, and make extra income? Sign up for our free
7-day blog course
and sign up to access to our free resources library (link below) ! It's packed with tips, tools, and templates to help you achieve financial freedom. Sign up now and let's make it happen!